Ce jeu de données a été publié à l'initiative et sous la responsabilité de Thibault Milan
Publié le 14 décembre 2019 et mis à jour le 2 septembre 2021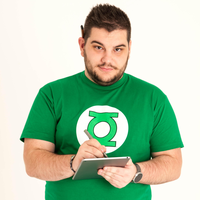 Thibault Milan
Thibault is passionate about digital culture who put his knowledge and know-how at the service of what he undertakes. He's an expert in user experience, contributed 4 years to France-Luxembourg UPA local chapter and been senior Front-end developer. Thibault is really engaged in the community…
Informations
Licence

ID

5df56337f176a10dab321cc7
Temporalité
Fréquence

Ponctuelle

Date de création

14 décembre 2019

Dernière mise à jour de ressource

14 décembre 2019
Dimensions géographiques
Granularité de la couverture territoriale

Point d'Intérêt
Intégrer sur votre site
URL stable
Description
Gay parties in Luxembourg
Discover the agenda of all LGBT, gay, lesbian, bears, fetish, twink, ... parties in Luxembourg and all the greater Region ( Lorraine, Belgium and Saarland).
You are a party organiser or you just know some parties that are not already here? Feel free to add it in a minute. It's free and will help party organiser to make their agenda to offer a better-organised nightlife in Luxembourg.
Ressources communautaires 0
Vous avez construit une base de données plus complète que celles présentées ici ? C'est le moment de la partager !
Réutilisations 0
Explorez les réutilisations de ce jeu de données.
Avez-vous utilisé ces données ? Référencez votre travail et augmentez votre visibilité.
Discussion entre le producteur et la communauté à propos de ce jeu de données.