Flex
Published on July 17, 2017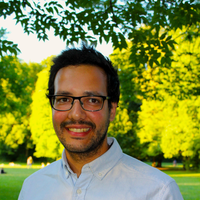 Christof Torres
Hi, my name is Christof Torres! I'm 25 years old and I'm currently working as a researcher in IT security at the Fraunhofer Institute for Applied and Integrated Security in Munich, Germany. One of my hobbies is the development of mobile applications.
bike
bus
car
departures
flex
frontalier
luxembourg
radars
traffic
train
transport
Informations
Type

Application

Topic

Others

ID

596d1d8a111e9b4b74a6c2bb
Publication
Creation date

July 17, 2017
Description
Flex brings you back the flexibility and mobility that you need! It doesn't matter if you want to take a ride with your car, take the bus, ride a bike or take the train. Whatever you choose, Flex will be your companion.
Be informed about nearby speed traps, police controls and parking places
Check if parking places are open and how much they cost
Find nearby bus stations and train stations
Get real-time departures for buses and trains
Find nearby bike stations and check their availability
Get departure timetables for buses and trains
Available in 5 different languages: English, German, French, Luxembourgish and Portuguese
The app is available on the App Store for free.
Discussion between the owner and the community about this reuse.
More reuses
Discover more reuses.