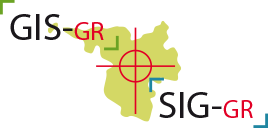 Système d'information géographique de la Grande Région.
Informations
Licence

ID

614454eacbb5be5da2e772d2
Temporalité
Fréquence

Inconnu

Date de création

17 septembre 2021

Dernière mise à jour de ressource

3 octobre 2022
Dimensions géographiques
Granularité de la couverture territoriale

Grande region
Intégrer sur votre site
URL stable
Description
European and cross-border cycle paths 2021
Sources: EuroVelo, biroto-Redaktion (biroto.eu), Luxembourg for Tourism 2021, OpenStreetMap and Contributors, Saarschleifenland Tourismus GmbH, Service pubic de Wallonie - DGO1, Stadtverband Saarbrücken, Tourismus Zentrale Saarland GmbH. Harmonization: SIG-GR / GIS-GR 2021
Ressources communautaires 0
Vous avez construit une base de données plus complète que celles présentées ici ? C'est le moment de la partager !
Réutilisations 0
Explorez les réutilisations de ce jeu de données.
Avez-vous utilisé ces données ? Référencez votre travail et augmentez votre visibilité.
Discussion entre l'organisation et la communauté à propos de ce jeu de données.