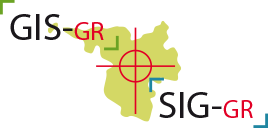 Système d'information géographique de la Grande Région.
Informations
Licence

ID

5e7b5ffcf176a1233882dcfb
Temporalité
Fréquence

Inconnu

Date de création

25 mars 2020

Dernière mise à jour de ressource

3 octobre 2022
Dimensions géographiques
Granularité de la couverture territoriale

Grande region
Intégrer sur votre site
URL stable
Description
Increase and decrease in population 2000-2016 (Lorraine: 1999-2015)

Average annual growth rate of the population 2000-2016 (Lorraine: 1999-2015)

Territorial entities: Cantons (LOR, LUX), Kreise (RLP, SL), arrondissements (WAL)

Statistical data sources: INSEE Grand Est, Statistisches Landesamt Rheinland-Pfalz, Statistisches Amt Saarland, STATEC, IWEPS. Calculations: LISER 2018

Geodata sources: ACT Luxembourg 2017, IGN France 2017, GeoBasis-DE / BKG 2017, NGI-Belgium 2017. Harmonization: SIG-GR / GIS-GR 2018
Ressources communautaires 0
Vous avez construit une base de données plus complète que celles présentées ici ? C'est le moment de la partager !
Réutilisations 0
Explorez les réutilisations de ce jeu de données.
Avez-vous utilisé ces données ? Référencez votre travail et augmentez votre visibilité.
Discussion entre l'organisation et la communauté à propos de ce jeu de données.