StroumMonitor Mastodon Bot
Published on December 20, 2022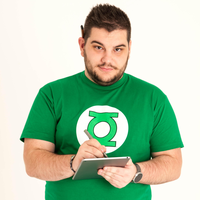 Thibault Milan
Thibault is passionate about digital culture who put his knowledge and know-how at the service of what he undertakes. He's an expert in user experience, contributed 4 years to France-Luxembourg UPA local chapter and been senior Front-end developer. Thibault is really engaged in the community…
conseil-en-energie
consommation-electrique
electricite
electricity
energie
energie-electrique
energy
energy-resources
Informations
Type

Application

Topic

Others

ID

63a1c95595d5ae2ad821ede8
Publication
Creation date

December 20, 2022
Description
Je suis un #bot 🤖 qui utilise le flux #rss de #StroumMonitor pour poster des toots à propos des prévisions.
Pour le moment, je poste l'information dès qu'elle est publiée par Creos ⌚ et je vérifie cela toutes les 5 mins.
Discussion between the owner and the community about this reuse.
More reuses
Discover more reuses.