What's Up! Luxembourg
Published on November 10, 2017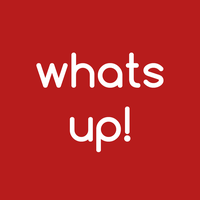 app
dictionary
discussions
events
fuel
map
parking
transport
Informations
Type

Application

Topic

Others

ID

5a05b11fcc765e64953558a1
Publication
Creation date

November 10, 2017
Description
What's up! Luxembourg is a smart pocket guide and news service that let's you know where all the cool stuff in Luxembourg is happening!
Browse through hundreds of events, create your own, or get notified when something cool happens! All with What's up! Luxembourg.
With What's Up! mobile apps you can:
Anonymously find interesting people to talk to.
Read and write interesting content and share with the whole community.
Respond to peoples' questions and ask your own.
Brush up your daily Luxembourgish with our brand new "Words of the day" flash cards.
Plan your daily transport quicker with the quick bus departures cards.
Have an offline Luxembourgish, English, French, German and Portuguese dictionary right in your pocket.
Learn about the events happening in the greater region.
Find the nearest events to you on a map.
Create your own events and share them with everybody else for free.
Get notified of important events and information.
Vote for your favorite events and bookmark them.
Follow the trend of fuel prices.
Check the schedules of local flights.
Get public transport departure times and bookmark your most used bus stops.
Get the status of public parkings in and around the city.
and gain many more benefits!
Discussion between the owner and the community about this reuse.
More reuses
Discover more reuses.