Visualisation des missions diplomatiques sur une carte
Published on March 24, 2020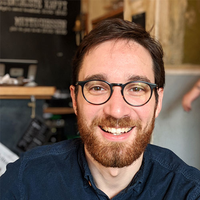 ambassade
carte
consulat
diplomacy
diplomatique
map
mappnig
openstreetmap
Informations
Type

Visualization

Topic

Others

ID

5e7a4f50d2bfb248774adb3e
Publication
Creation date

March 24, 2020
Description
Cette réutilisation est une démonstration de la base de données OpenStreetMap et de l'interface de programmation Overpass.
Toutes les missions diplomatiques luxembourgeoises ont été cartographiées sur OpenStreetMap (sauf les consulats honoraires).
Chaque type de mission reçoit une couleur différente.
Discussion between the owner and the community about this reuse.
More reuses
Discover more reuses.