Héichwaasser App
Published on January 9, 2018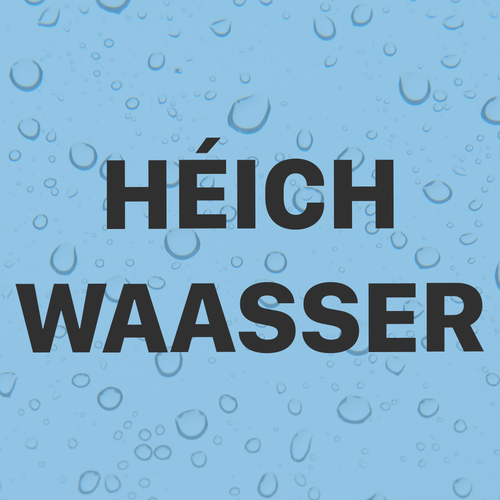 heichwaasser.lu provides iOS and Android Apps and an API for current and past water levels in Luxembourg.
heichwaasser
hydrographie
inondations
water-levels
Informations
Type

Application

Topic

Others

ID

5a549f50cc765e489a80b510
Publication
Creation date

January 9, 2018
Description
Consultez le niveau d'eau des rivières luxembourgeoises directement et confortablement depuis votre appareil iOS.
Carte avec toutes les stations disponibles
Le niveau actuel est actualisé toutes les 15 minutes
Visualisation de l'évolution des niveaux d'eau à l'aide d'un graphique
Tableau avec toutes les mesures disponibles
Affichage des niveaux d'alerte sur le graphique en cas de crue
Statistiques, évolution par rapport à la dernière mesure et affichage du minimum et maximum
Cette application se base sur les données publiées par l'Administration de la gestion de l'eau sur le portail data.public.lu (https://data.public.lu/en/datasets/measured-water-levels/). Ces données sont publiées sous la license Creative Commons Zero (CC0).
Les données sont fournies à titre indicatif, sans aucune garantie !
En cas de doute, veuillez consulter le site officiel www.inondations.lu !
Si vous avez des questions ou des suggestions à faire, n'hésitez pas à nous envoyer un message à info@heichwaasser.lu
Discussion between the organization and the community about this reuse.
More reuses
Discover more reuses.