Building reproducible analytical pipelines with R
Published on April 27, 2023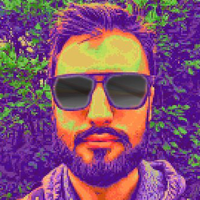 programmation
reproductibilite
Informations
Type

Paper

Topic

Science and Technology

ID

644a248d84d8660017abb278
Publication
Creation date

April 27, 2023
Description
Ce livre en anglais utilise les données de l'observatoire de l'habitat pour illustrer comment définir des pipelines analytiques reproductibles afin de générer des produits de données cohérents et de haute qualité à l'aide de R, Github et Docker. À travers les chapitres du livre, j'explique comment, à partir de l'Excel "Série rétrospective des prix annoncés des maisons par commune, de 2010 à 202x", on peut utiliser des concepts tels que la programmation fonctionnelle et lettrée pour mener une analyse statistique. Cette analyse est ensuite rendue reproductible en utilisant des outils permettant de figer les dépendances nécessaires à l'exécution de l'analyse, en plus de Docker pour figer l'environnement entier de production. Le livre se termine par expliquer comment exécuter les pipelines sur Github Actions.
Discussion between the owner and the community about this reuse.
More reuses
Discover more reuses.