Pick a Poop
Published on April 11, 2016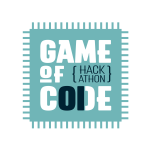 Le Hackathon Game of Code était l'occasion de lancer un challenge aux équipes participantes autour des données relatives à la mobilité : infrastructures de transport public, horaires et itinéraires de bus en temps réel, structure des données de vélos en libre-service, données de géolocalisation…
gameofcode
hackathon
hygiene
Informations
Type

Application

Topic

Others

ID

570b66bed1dd5f38d89a6b0c
Publication
Creation date

April 11, 2016
Description
Ceci est la contribution du team CoderDojo au Hackathon du 8-9 Avril 2016. Lien vers le code source.
L'app vous permet de trouver les dispenseurs de sacs de crottes de chiens les plus proches et de signaler des dispenseurs vides.
Discussion between the organization and the community about this reuse.
More reuses
Discover more reuses.