Charely Map
Published on August 22, 2016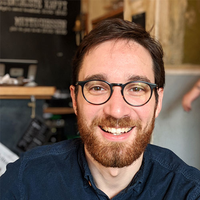 benni
charely
jhangeli
railways
transport
transport-ferroviaire
Informations
Type

Visualization

Topic

Others

ID

57baf4095145224fd777d5a4
Publication
Creation date

August 22, 2016
Description
Les anciennes lignes de chemin de fer du Luxembourg ont surtout été abandonnées au milieu du XXe siècle. Les Charely, Jhangeli et Benni ne sont pas pourtant oubliés, et de nombreux vestiges permettent de retrouver leur tracé.
L'Administration du Cadastre et de la Topographie s'est lancée dans l'Open Data. Les photos aériennes et anciennes cartes topographiques ouvertes du géoportail sont librement utilisables pour créer ce genre de cartes.
La Charely Map montre les 183 km de voie étroite et 90% des 147 km de voie normale disparus.
Discussion between the owner and the community about this reuse.
More reuses
Discover more reuses.