Luxembourg's orthoimagery and maps for OSM editors
Published on July 11, 2016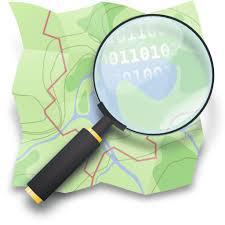 OpenStreetMap (OSM) est un projet qui a pour but de constituer une base de données géographiques libre du monde (permettant par exemple de créer des cartes sous licence libre), en utilisant le système GPS et d'autres données libres.
historical
map
mapping
orthoimagery
orthophoto
Informations
Type

Application

Topic

Others

ID

5783597032cc222a2c8879b8
Publication
Creation date

July 11, 2016
Description
OpenStreetMap (OSM) is a collaborative project to create a free editable map of the world.
Luxembourg's official orthoimagery and maps can be used to improve OpenStreetMap. By combining open information from imagery, actual and historical maps, and their own local knowledge, mappers can create the richest, most current map.
The most popular OSM editor programs now use the Luxembourg imagery by default. To start using it, go to openstreetmap.org, find your village, and click 'Edit' at the top left. In the JOSM editor, choose 'geoportail.lu' from the Imagery menu.
Discussion between the organization and the community about this reuse.
More reuses
Discover more reuses.