Heatmap pétition passerelle Cents – Neudorf – Kirchberg direct
Published on July 11, 2016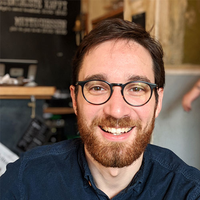 cyclisme
neudorf
pietons
velo
ville-de-luxembourg
Informations
Type

Visualization

Topic

Others

ID

578360a632cc222b238879b8
Publication
Creation date

July 11, 2016
Description
En 2006, la Ville de Luxembourg a développé un concept vélo dans lequel une liaison cyclable est prévue entre Cents et Kirchberg. Malgré la présentation par la Ville de deux ébauches d'un pont avec ascenseur vers Neudorf, ce projet n'est toujours pas entré dans une phase concrète de réalisation.
Cette liaison constitue un maillon important du concept vélo de la capitale, et permettra de relier deux quartiers d'activité et d'habitation d'envergure. Par ailleurs, grâce à l'accès par ascenseur à Neudorf, la passerelle offrira aux résidants de ce quartier une connexion rapide vers le plateau du Kirchberg et le centre-ville. En plus, un tel pont rendra non seulement la capitale accessible aux habitants des communes limitrophes à l'Est, mais assurera en même temps une liaison topographiquement favorable entre la ville de Luxembourg et la région mosellane.
Le projet est de la plus haute importance, tant au niveau des déplacements quotidiens qu'à celui des réseaux touristiques. La Lëtzebuerger Vëlosinitiativ a donc lancé une pétition pour demander à la Ville de Luxembourg de faire avancer sa réalisation dans les plus brefs délais.
Pour plus d'informations sur le projet, consultez http://lvi.lu/archiv/2016/2016_LVI_Pont%20Neudorf_Argumentaire_Statements_FR.pdf
Cette heatmap montre l'intensité de la participation pour les signataires qui ont renseigné un code postal valide au Luxembourg, et montre un engouement pour la passerelle de la part des habitants du Cents et du Neudorf.
Discussion between the owner and the community about this reuse.
More reuses
Discover more reuses.